New England-based specialty contracting
Whether your building is a stately old mansion in need of a facelift or a state-of-the-art facility that requires flooring to match precision specifications, Hascall & Hall has the people, skills, materials, and equipment to meet your demands. We are proud to have been in business for over 70 years—a direct result of our dedication to client satisfaction.
why choose us
Decades of experience
Innovative solutions
Rigorous safety standards
Superior productivity
Adherence to deadlines
Exemplary workmanship
our mission
We strive to deliver brick & stone masonry restoration projects as well as commercial flooring projects that will stand the test of time, especially in our harsh New England weather.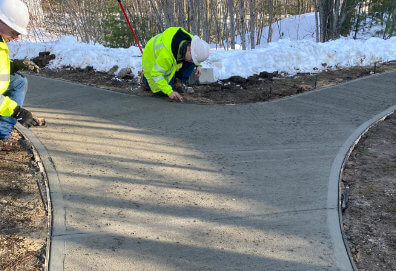 CONCRETE REPAIR
Our extensive knowledge of how concrete repair products work, and just when and where to apply them serves our clients well since 1948.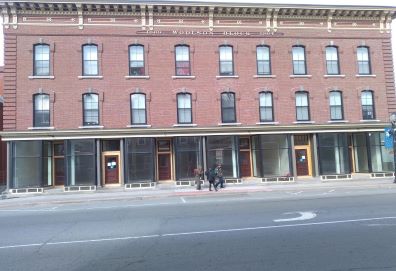 MASONRY RESTORATION
When your stone masonry, brick masonry or concrete stone masonry structure needs care and attention, Hascall & Hall provides a unique combination of know-how and artisanry.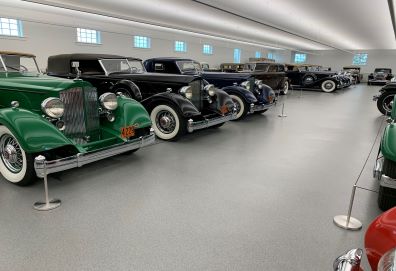 COMMERCIAL FLOORING
In delivering functional flooring plans and impeccable results, our client's needs and satisfaction rule in every commercial flooring project we undertake.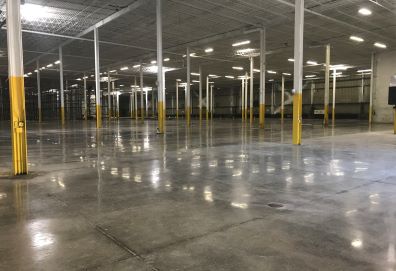 POLISHED CONCRETE
A polished concrete floor is a long-term, durable aesthetic solution that becomes more cost-effective every day.
It gives me great pleasure to look at the beautiful restoration work done by Hascall & Hall at the former Augusta City Hall, now the Inn at City Hall. You and your talented craftsmen have added new life to a building that had suffered from lack of maintenance funds for an extended period of time. Thank you for not only doing a wonderful craftsman-like job, but also for being on budget and on time.
Hascall & Hall recently renovated and refinished our service shop floor in the Nissan building in Auburn. They went out of their way to accommodate our unrealistic demands to get this floor done extremely quickly and at a very competitive price. The cooperation, communication, professionalism, and overall results exceeded our expectations. We would recommend them to any business.
The crew at Hascall & Hall did a terrific job restoring the two chimneys at White Columns at the Kennebunkport Historical Society in Maine. They were friendly, efficient and sensitive to our tourists. We were able to keep White Columns opened during this construction process. In a nutshell, the project was a complete success from start to finish!
Over the years, I have always received prompt and complete service. Rob has always taken the time to explain all the issues around the job to be done and the work has been completed within the estimated time and dollar amount. I will continue to use Hascall & Hall for all my waterproofing and masonry needs in all of my commercial buildings and I would highly recommend them to anyone.
Thank you for the outstanding job you did in masonry repair on the buildings of our condominium. The foreman demonstrated not only excellent workmanship but also a sense of artistry – for example he mixed subtly different color bricks on one chimney restoration to achieve a better color match with the surrounding bricks. In short, we thank Hascall & Hall for their excellent work.