COMMERCIAL FLOORING, STONE & BRICK MASONRY, CONCRETE REPAIR, and POLISHED CONCRETE
Hascall & Hall is an experienced and innovative specialty contractor serving the Northeast since 1948. With more than 200 combined years of industry experience, our team is dedicated to providing expert commercial flooring, polished concrete flooring,  stone and brick masonry work, and concrete repair solutions. In projects ranging in scale from small to large and in sectors as divergent as beer-brewing and bioengineering, Hascall & Hall stands poised to meet our clients' most challenging project demands.
Preserving the past is the passion that gives Hascall & Hall its New England roots as a specialty commercial flooring, concrete repair, and masonry restoration contractor. Specializing in the preservation and conservation of the region's most historic and prominent buildings for over six decades, our legacy of outstanding restoration projects speak volumes. We enjoy a reputation unparalleled in the Northeast for appearance, durability and functionality, providing advanced as well as routine stone masonry and concrete surface repair services such as facet stabilization, tuck-pointing, waterproofing, and EPA-compliant chemical cleaning.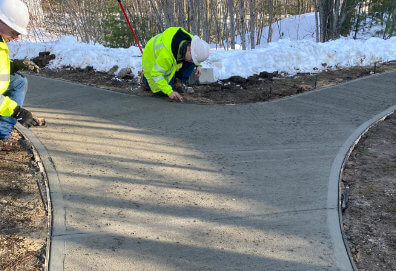 CONCRETE REPAIR
Our extensive knowledge of how concrete repair products work, and just when and where to apply them serves our clients well since 1948.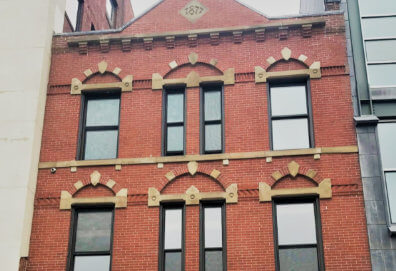 MASONRY RESTORATION
When your stone masonry, brick masonry or concrete stone masonry structure needs care and attention, Hascall & Hall provides a unique combination of know-how and artisanry.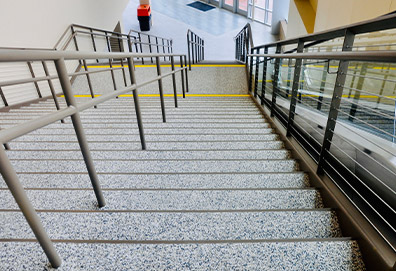 COMMERCIAL FLOORING
In delivering functional flooring plans and impeccable results, our client's needs and satisfaction rule in every commercial flooring project we undertake.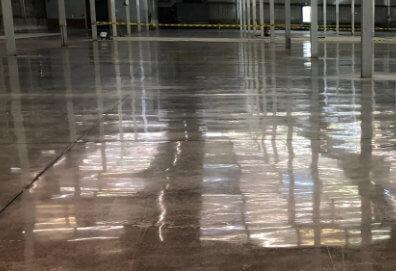 POLISHED CONCRETE
A polished concrete floor is a long-term, durable aesthetic solution that becomes more cost-effective every day.
Grounded in the past, with an eye to the future
With a proven record of quality and safety spanning over half a century Hascall & Hall more recently entered the commercial flooring industry, and currently ranks among the most highly regarded flooring contractors in the Northeast. Our team continually keeps abreast of advances in safety, equipment and environmental concerns that relate to our industry. Ongoing training in new technologies allows us to meet the complexity of challenges our flooring clientele face. Highly skilled in the installation of leading-edge epoxy, urethane, and methyl methacrylate acrylic (MMA) applications, Hascall & Hall can designate a range of commercial flooring plans, prepare the substrate and install attractive, state-of-the-art flooring systems to exact specification with minimal disruption.
We are proud of our service record, and to place our collective two centuries of experience in perspective, like to note that our most senior foreman has over 42 years invested, while our most junior foreman has over 15 years of service with us. As Hascall & Hall, we are fortunate to enjoy superior staff longevity rarely seen today—in this industry or elsewhere.
Let's get started on your project.
Whether the initiative behind your commercial masonry, concrete, or flooring project is an aesthetic one or driven by stringent safety standards, Hascall & Hall has the skill, resources, and technical expertise you need.
At Hascall & Hall we put our core principles of impeccable quality, unwavering safety, and adherence to deadline to work for you!
All our projects begin with proper planning and attention to detail. We ensure that the right pieces go in the right places in the right sequence.