New Floor Shines in Northern Maine Readiness Center
Slip Resistant, Durable Flooring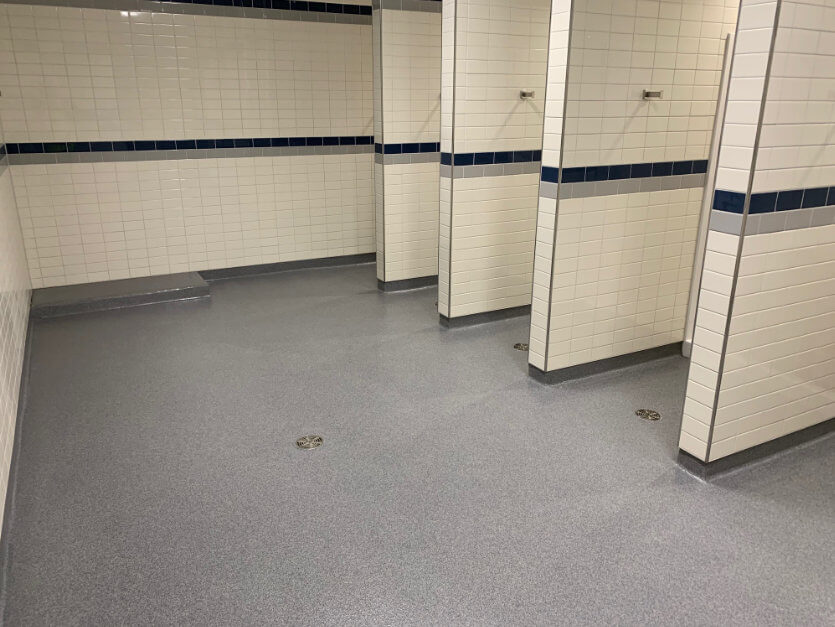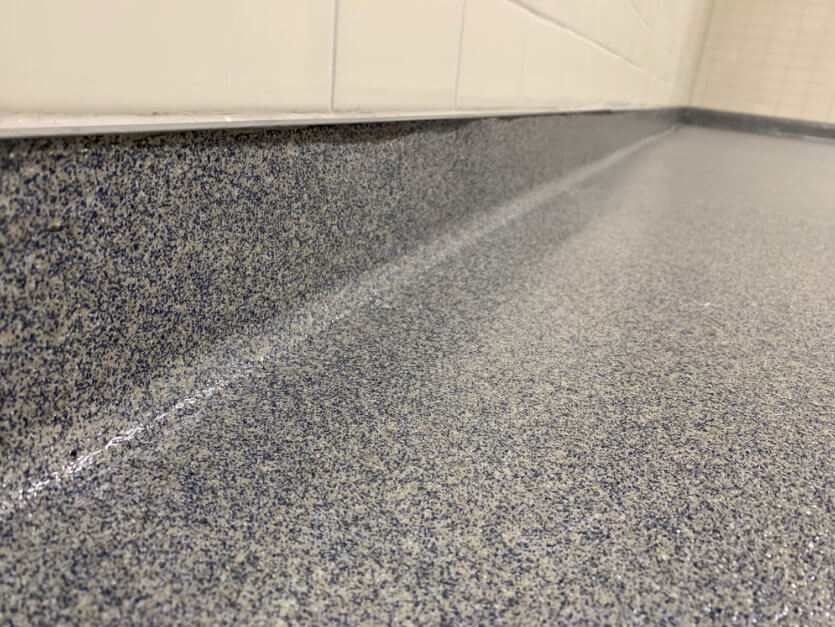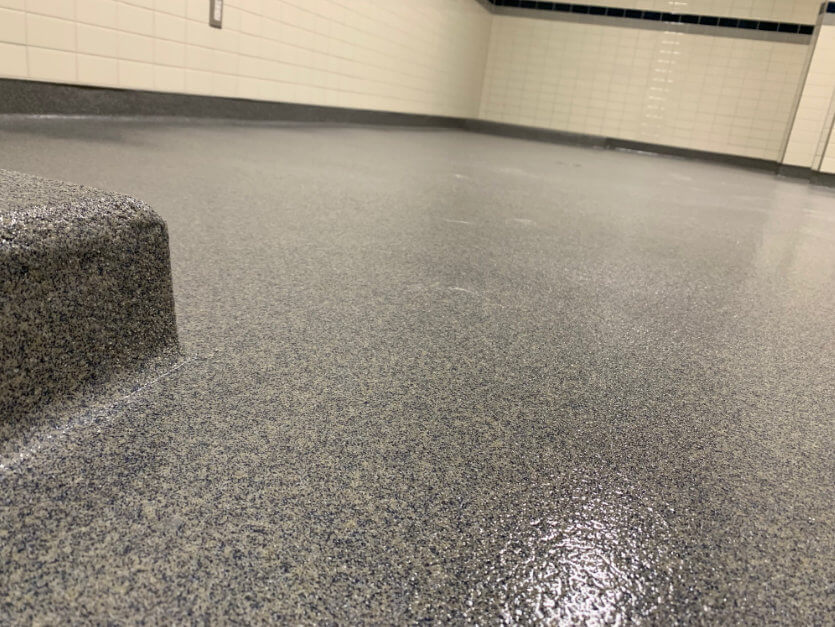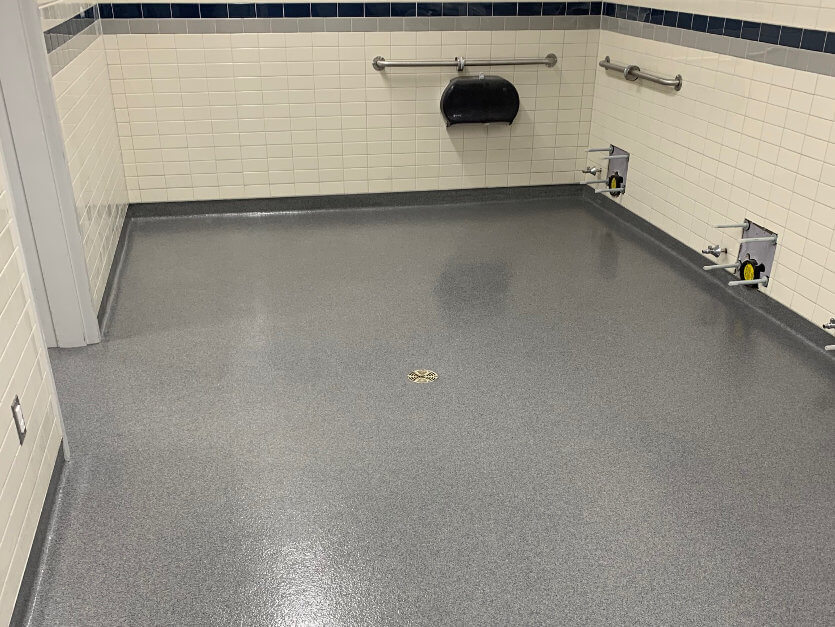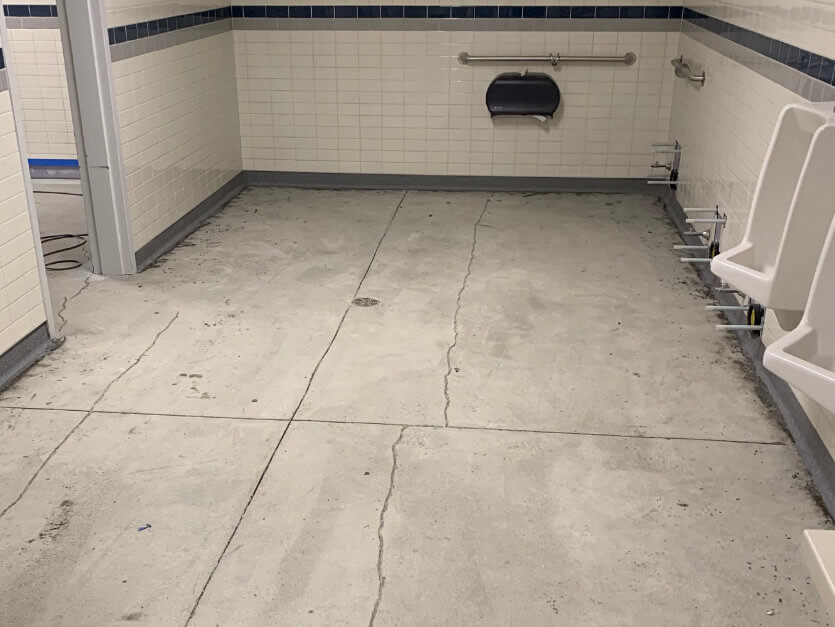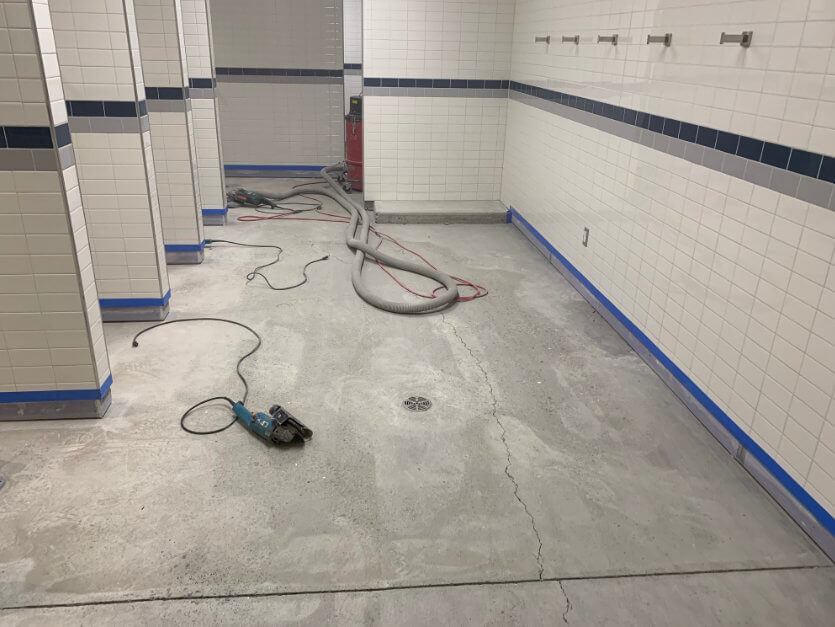 Once construction of the Readiness Center was officially complete, Hascall & Hall was called in to help with the finishing touches.
It was decided that a decorative flake floor would be used in the locker room showers to allow for a slip-resistant, easy to clean and durable finish.
About the Northern Maine Readiness Center
Location: Presque Isle, Maine
The Northern Maine Readiness Center was constructed to support the needs of the 185th Engineer Support Company, part of the centuries-old Maine National Guard's 133rd Engineer Battalion, specializing in engineering and construction.
This unit is known for responding to multiple natural disasters throughout the country, including aiding those in need after the massive devastation caused by Hurricane Katrina. The $18.3 million facility was designed to be fiscally responsible, as well as architecturally appealing, to showcase a sustainable and functional military program.
This space will provide secure, versatile and flexible areas for military training, vehicle maintenance/training, a large assembly hall, commercial kitchen, classrooms, fitness center and locker rooms, along with special function areas that are unique to the Guard. The building is situated in a way that efficiently takes advantage of solar energy while minimizing wetland impact. The site design also includes parking for military and privately-owned vehicles, entry security, blast protection, access roads and storm water management systems.  
Because this was a new building, there was no existing floor removal or significant prep work involved.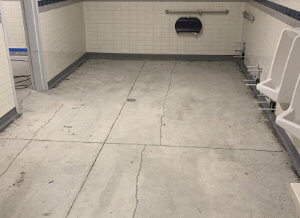 In order to achieve the desired result (slip-resistance and durability), a double broadcast decorative quartz system with a 4" integral cove was applied.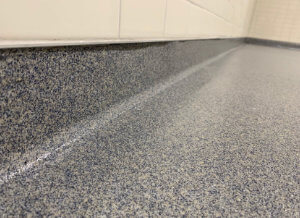 Not only does this style of flooring make the room practical for anyone using it, but it also gives the locker room an appealing sleek finish. With a seamless floor as such, there is absolutely no room for water and dirt to force its way between cracks – ultimately avoiding the potential development of mold, mildew and deterioration to the existing concrete surface below.
Take a moment to browse through the before and after photos to observe the excellent craftsmanship of the Hascall & Hall team!