Peck Building Parking Garage Gets Facelift
Traffic Membrane and Concrete Repair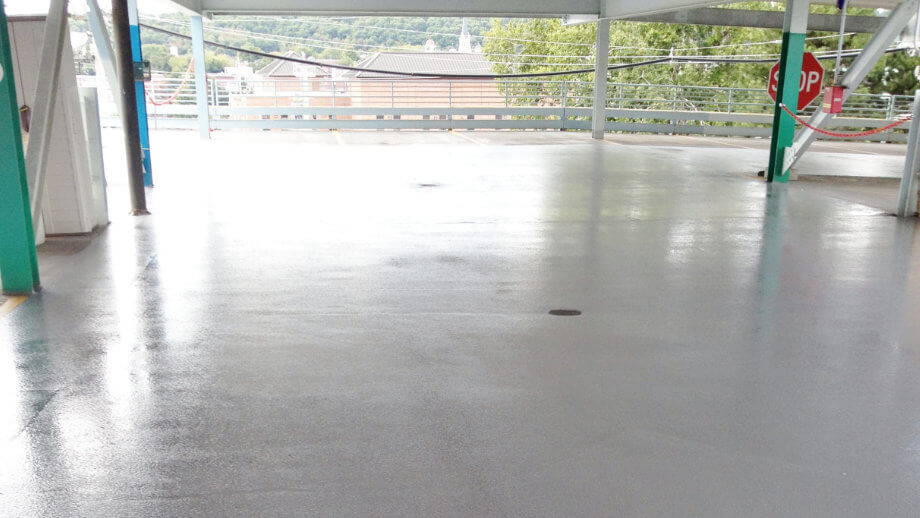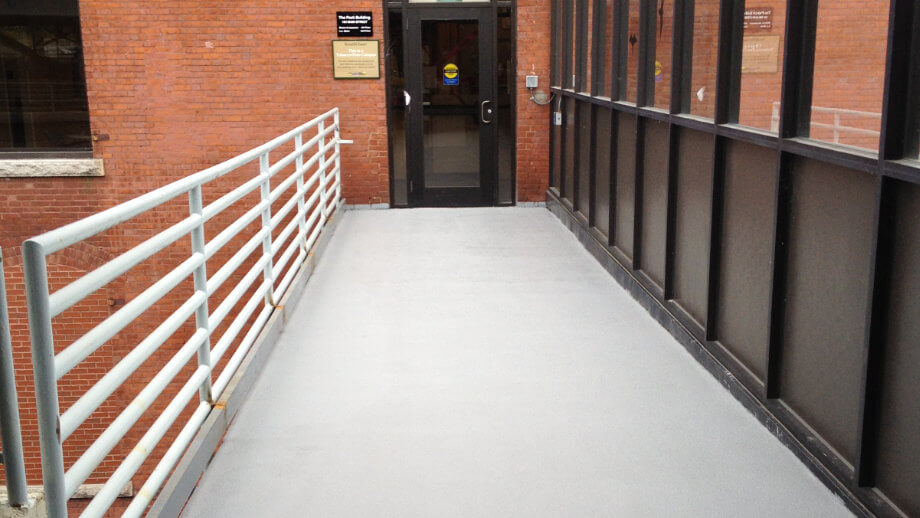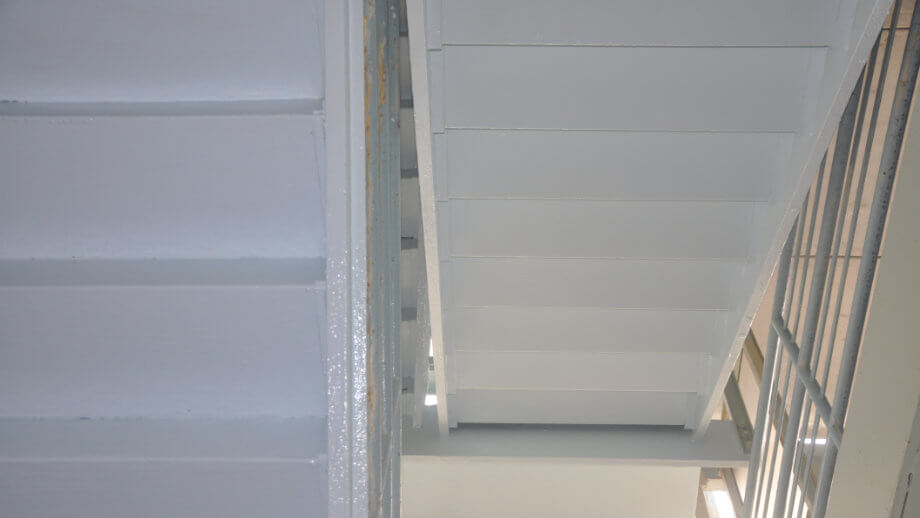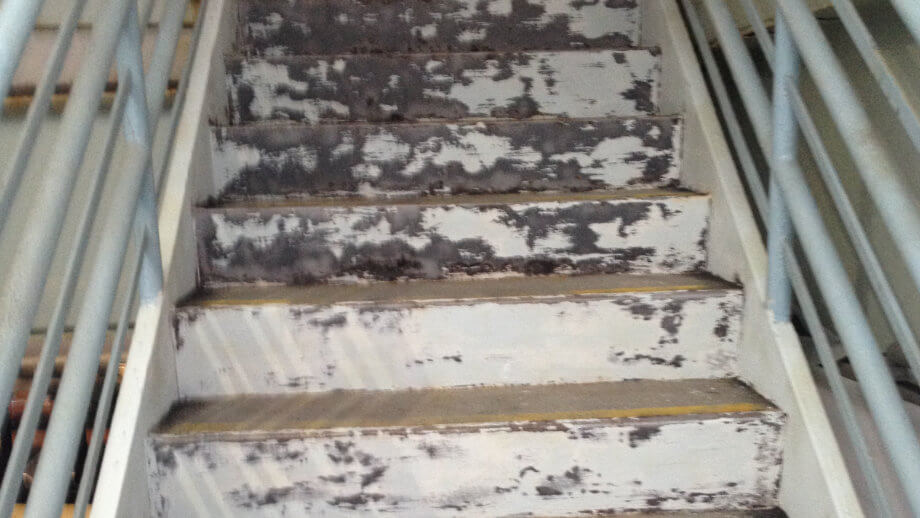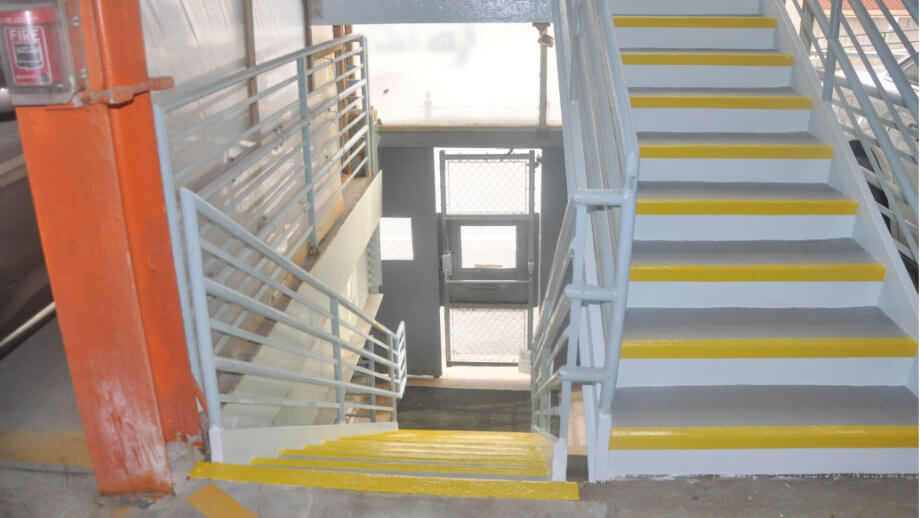 On the initial walk through with the L.L. Bean coordinator, the Hascall & Hall project manager did a thorough site inspection to outline the scope of the structural repairs needed. Previous repairs had been made by another company but weren't holding up as well as expected.
 In addition, it was very important to this customer that the work crews were professional in their presentation and organization and respectful of all individuals using the garage while under repair. Safety was of utmost concern to L.L. Bean and to Hascall & Hall. The Hascall & Hall crew interacted regularly with safety officers from L.L. Bean who patrolled the garage on a daily basis.
 The project did not require an entire recoating of the deck, so it was also important to the customer that the repairs were as seamless as possible. Once the scope of work was determined, L.L. Bean then had to coordinate locally to secure temporary parking during the repairs. Weather permitting, the expected shut-down time of the garage was estimated to be between two and three weeks to complete the work.
About Peck Building Parking Garage
The Peck Building Parking Garage was a unique project because of its location adjacent to the L.L. Bean facility. Hascall & Hall had to be mindful of the L.L. Bean employees' needs as well as the needs of the building itself.
It's most cost effective to make exterior masonry and concrete repairs during the spring and summer in New England. Even then, close attention must be paid to the ever-changing New England weather to ensure optimum performance of the products chosen for repair.
L.L. Bean was wonderful to work with, and Hascall & Hall sincerely appreciated their shared focus on safety. Even with mother nature working against the crew, Hascall & Hall finished the project one week ahead of schedule much to everyone's delight. Thank you to L.L. Bean and our on-site contacts involved in the successful completion of this project.
At Hascall & Hall we love our work, and it shows
We pride ourselves in the creativity, flexibility, ingenuity, experience, and superior workmanship we apply to each and every one of the projects we undertake. Browse through our gallery of projects representing an extensive body of work spanning over six decades. Then contact us at 1-800-464-1481 for a free consultation, or to speak with one our flooring contractors or restoration experts. Let us give your project the attention and know-how it deserves.
Location: Lewiston, Maine